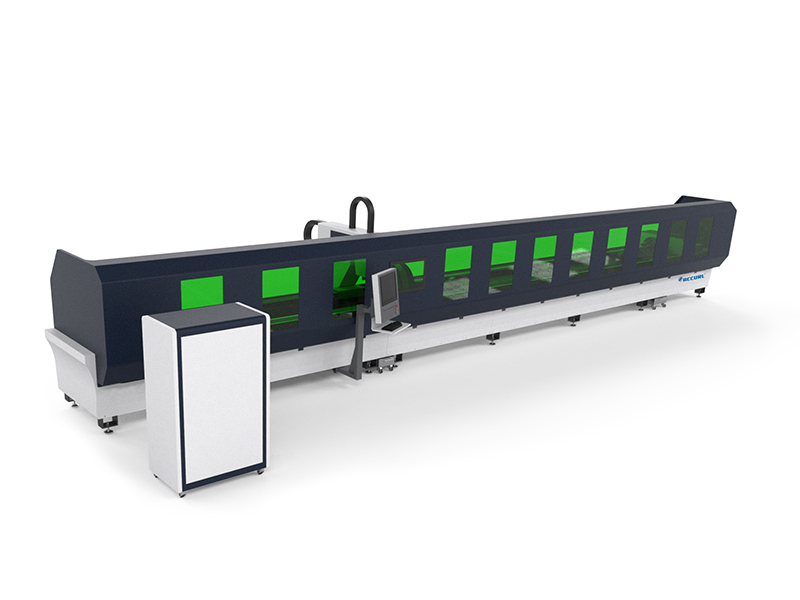 Primjena proizvoda
Applied materials of Laserski stroj za rezanje vlakna:
Cutting carbon steel, silicon steel, stainless steel, aluminum alloy, titanium alloy, galvanized steel sheet, picking board, aluminum zinc plate, copper and many kinds of metal materials cutting and so on.
Applied Industries of Laserski stroj za rezanje vlakna:
Primjenjuju se u obradi lima, zrakoplovstvu, svemirskim letima, elektronici, električnim aparatima, dijelovima metroa, automobilima, mašinama, preciznim komponentama, brodovima, metalurškoj opremi, dizaču, kućanskim aparatima, poklonima i zanatima, obradi alata, ukrašavanju, oglašavanju, metalo stranoj obradi raznih prerađivačke prerađivačke industrije.
2mm stainless steel cutting sample & 10mm steel cutting sample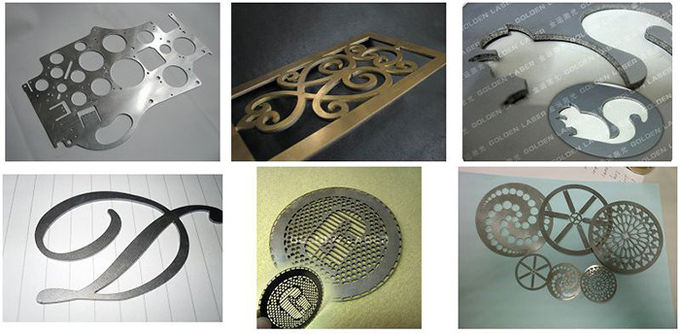 Details of laser cutting machine:
Laserska glava
Brand: Lasermech
Original: Amerika
Famous laser head for metal cutting. Easy to operate and with nice working performance.
Meantime, domestic and Germany laser head are optional, Worthing, Preste, Precitec, etc.
Laserski izvor
Brand: Raycus
Original: Domestic
The best performand and the most famouse laser source in China. Popular used with its nice performance.
Germany IPG, America Nlight are optional.
Servo driver and motors
Brand: Servo motor
Original: Japan
Famous servo driver and motors in the world, and widely used in the industry machine. With its stability and working accuracy. 4 sets totally.
Germany Beckhoff, other imported servo driver and motors are optional.
Sistem kontrole
Brand: Cypcut
Original: Njemačka
Domestic famous control system for metal cutting. Working stability, widely used and ease operate. USA PA8000, Germany Beckhoff are optional.
Up-Down worktable
Enable put and down your heavy metal more easier.
To protects metal sheets away from the scratch by the sawtooth, and keep your materials and products clean enough.
DSP controller
DSP controller is clear and easy to operate, even there is some distance from the fiber cutting machine.
Double driver Rail Guide and Gear
To keep the machine working
stability and accuracy, we equipped the machine with double drive square rail guide and gears.
Automatic oil-lubricating
Equipped with automatic
oil-lubricating system. It is more easier and better to operate and maintenance the machine.
Naša usluga
* Podrška za testiranje uzorka.
* Training how to instal the machine
* Training how to use the machine.
* Inženjeri dostupni za servisiranje mašina u inostranstvu.
* Lifetime technical support and service by free
Osnovne informacije
Laser Technology: Laser Fusion Cutting
Working Area: 1500*3000mm
Laser Brand: Raycus /Ipg /Nlight
Laser Power: 1000W
Working Table: Sawtooth with up-Down Worktable
Control System: Cypcut Contriol System and Software
Drive System: Japan Servo Driver and Motors
Cutting Speed: Max. 80m/Min
Cutting Accuracy: 0.01mm
Guide Rail: Taiwan Hiwin Linear Rail Guide
Garancija: 2 godine
Zaštitni znak: ACCURL
Transport Package: Veneer Case
Specification: 4.5*1.88*2.25m
Porijeklo: Kina
HS Code: 8456110090
---
najbolja CNC mašina za lasersko rezanje