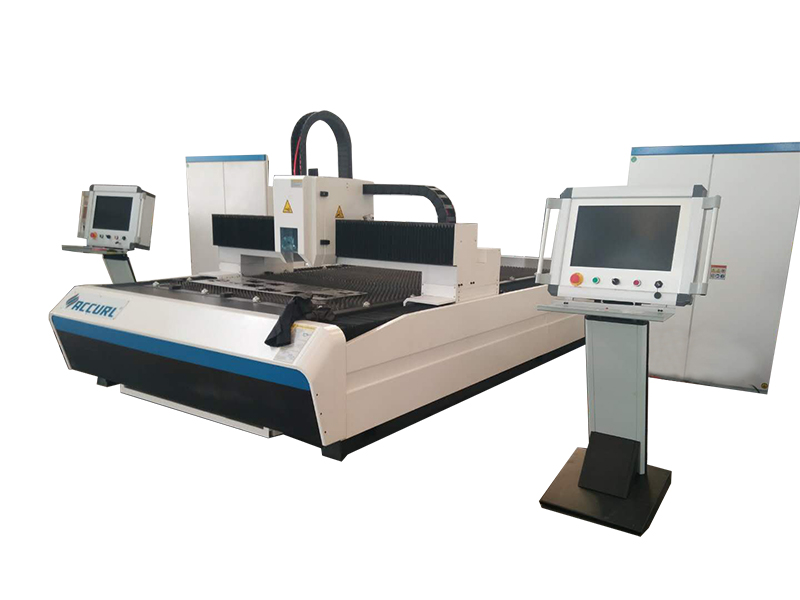 opis proizvoda
---
Fiber metal laser cutting machine
1. Niski troškovi i potrošnja električne energije su 0,5-1,5kw / h; Kupac može sjeći sve vrste metalnih limova napuhavanjem zraka;
2. Visoke performanse. Uvezeno originalno upakovano vlakno lasera, sa stabilnim performansama i radnim vekom preko 100 000 sati;
3. Velika brzina i efikasnost, brzina rezanja metalnih limova blizu desetina metara;
4. Bez održavanja lasera;
5. Rezna ivica izgleda savršeno, a izgled je gladak i lijep;
6. uvezeni mehanizam prenosa i servo motor i velika preciznost sečenja;
7. Dedicated software enables graphic or text to be instantly designed or processed. Flexible and easy operation.
---
Laserska snaga
500W
Laserski izvor
Raycus or IPG Laser Fiber Laser Source
Tip lasera
Imported Fiber Laser or Top Brand China Fiber Laser
Laserska tehnologija
Njemačka tehnologija
XYZ radno područje
2500*1300
3000*1500
Max. Cutting Thickness (CS)
1mm - 5mm
Maks. Brzina sečenja
5-15 Meters / Min (up to materials)
Max. Location speed
60m / min
Laserska talasna dužina
1070nm
Minimalna širina linije
≤0.1mm
Lokacija preciznost
≤ ± 0,05 mm
Preciznost ponovne lokacije
± 0.02mm
Maks. brzina kretanja
100m / min
Podržavajući format
PLT, DXF, BMP, AI
Potražnja električne energije
380V / 50Hz
Rashladni način
Vodeno hlađenje
Radni sto max. opterećenje
1000KGS
Način prijenosa
Kuglični vijak prijenos
Sistem za pokretanje stolova
Japanese Imported  Servo Motor & Driving System
Fokus metoda
Praćenje i automatsko podešavanje fokusa
Način kontrole
Offline kontrola pokreta
Softver za kontrolu
Savršeni softver za lasersko rezanje lasera
Applcaition and Sample
---
Applied in sheet metal processing, aviation, spaceflight, electronics, electrical appliances, subway parts, automobile
machinery, precision components, ships, metallurgical equipment, elevator, household appliances, gifts and crafts,
tool processing, adornment, advertising, metal foreign processing various ma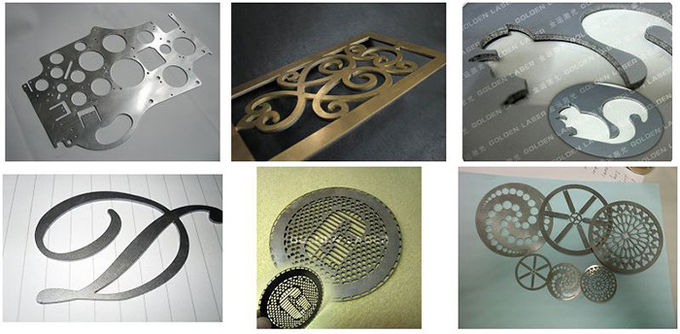 Laser source option
---
Raycus: 500W, 750W, 1000W, 1500W,2200w,3300W,4400W
IPG: 500W,700W, 1000W, 1500W, 2000W, 3000W, 4000W,
Different laser power due to the different laser cutting thickness,materials and the production quantity.
Installation
---
After the machine reach the buyer's site,the engineers from the seller are responsible for machine installation
and commissioning by using the special tools under the help of the buyer. Buyer should pay for our engineer
visa fee, air tickets, accommodation, meals etc.
The common protection knowledge of laser safety
The basic principle of laser module and the structure of laser cutting machine
The operation skills of fiber laser cutting machine
Equipment operation and the application notice
Skills of equipment daily maintenance,laser module adjustment and spare parts replacement.
Installation & training time is about 5 to 7 days.
Warranty and Service
---
1). 1 year warranty for the whole machine
2). 2 years warranty for the fiber laser source
3). Life-long maintenance
4).In the warranty period,if it break down or some parts damaged(Except the human factors and the factors
of force majeure),the seller should be responsible for repair for free,the parts need to be replaced will be
provided from seller for free(Except the quick-wear part).
5). After the warranty period expired,the buyer only need to pay the actual maintenance cost.
6).Some customer, we will pay a return visit for several times one year,and will provide technical support
service anytime,and also provide spare parts anytime the buyer want.
7).After sales service response time: quick response within 8 working hours,after receive the repair call,
our after sales engineer will reply as soon as possible.
---
Mašina za lasersko rezanje metalnih cijevi
,
Prodaje se mini mašina za lasersko rezanje