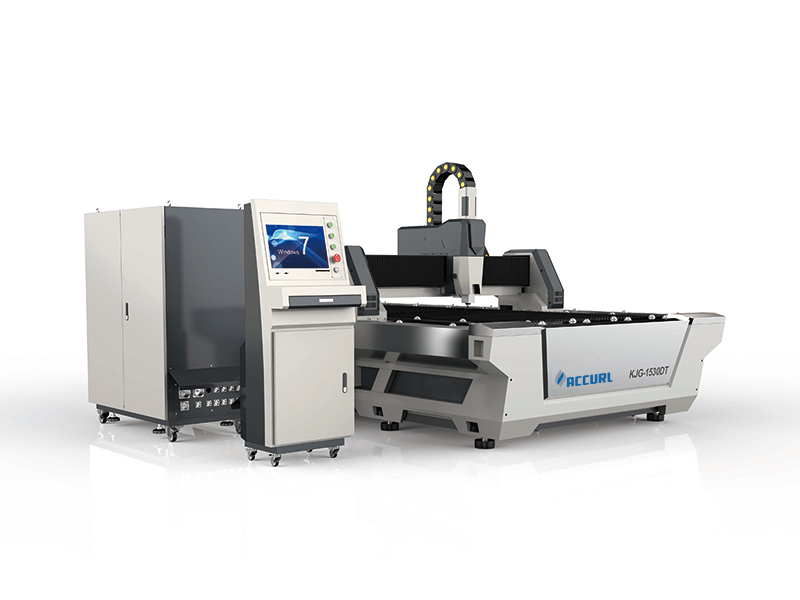 Mašina za lasersko rezanje vlakana adopts computer control technology and high-performance CNC laser power system to process all kinds of metal sheet at high speed,high accurate,high efficiently cutting. Its products have smooth edge,small kerf width and little heat effect.Cut the shape of Circle, Triangle, Octagonal etc. on metal sheet or round/square/rectangular tube.
The machine working area can be made as customer requirements and now the laser power can be installed 300w 500w 1Kw,2Kw(That will be decided by the customer processing material thickness).there must be one model suitable your requirements.
Characteristics/Advantage of our fiber laser cutting machine :
1.Stability and reliability of light path system and control system
2.Focused laser beam ensure that slim cutting kerf is only 0.15-0.2mm wide for perfect cutting effect.
3.Imported original fiber lasers,high and stable function,lifespan is over 100000 hours
4.Higher cutting quality and efficiency ,cutting speed is up to 80m/min with appearance and
excellent cutting edge with little thermal deformation,smooth and aesthetic appearance
5.German high performance reducer,gear and rack;Taiwan Hi-win guide and ball screw.
Almost maintenance-free because without reflector,there is no need to adjust optical path
6. Specially used for cutting 0.5-12mm carbon steel,0.5-6mm stainless steel,galvanized steel,electrolytic zinc-coated steel sheet,silicon steel and other kinds of thin metal sheets
Technical Parameter:
---
| | |
| --- | --- |
| Machine Model | 1500*3000mm or 1300*2500mm |
| Lasersko napajanje | 300W/500W/750W/1000W/2000W/3000W/5000W |
| Fiber laser Generator type | IPG/Raycus/Rofen |
| Laserska talasna dužina | 1064nm |
| Laser Beam quality | <0.373mrad |
| Radni sto | Sawtooth |
| Fiber Laser cutting head | USA Lasermech |
| Focus lens | USA Lasermech |
| Working life of fiber module | More than 100000 hours |
| Motors&Drivers | Japan servo motor |
| Guide Rails | Taiwan Hi-win square guide |
| Transmit system | Gear Rack and Taiwan Hi-win ball screw |
| Hladnjak vode | TEYU( S&A) or DOLUYO or HANLI brand |
| Sistem kontrole | Professional laser control system--Cypcut |
| Position type | Red Dot |
| Debljina sečenja | ≤10mm(stainless steel) ≤16mm(carbon steel) |
| Max. Idle Running Speed | 1400mm/s |
| Brzina sečenja | 300mm / s |
| Tačnost pozicije | ±0.05mm/m |
| Position Speed | 20m / min |
| Min. Line Width | ± 0.02mm |
| Potrošnja energije | ≤12KW |
| voltaža | 380V/50HZ or 380V/60HZ,3PH |
| Auxiliary Gas for cutting | Oxygen, Nitrogen, Air |
| Kompatibilni softver | Autocad, Coreldraw, etc |
| Grafički format | Nc |
| Working method | PC control |
| Total power protection rating | IP54 |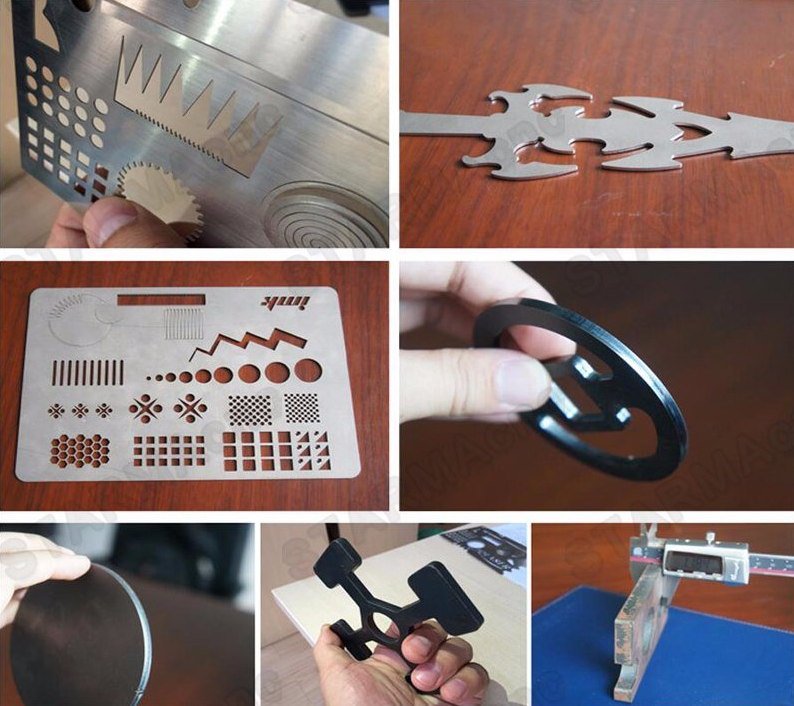 Garancija:
1.12 mjeseci garancija cijele mašine
2. Glavni dijelovi (osim potrošnog materijala) moraju se besplatno mijenjati ako postoji neki problem tokom garancijskog roka.
3.Životno održavanje bez naknade
4. Potrošne dijelove ćemo osigurati po agencijskoj cijeni kada vam je potrebna zamjena
5. Stroj je prilagođen i testiran prije isporuke
6.Naše osoblje može biti poslano vašoj kompaniji da ga instalira ili prilagodi ako je potrebno
Uslovi plaćanja:
T / T 30% plaćanja za depozit, nakon što je stroj završen, snimat ćemo video zapise za testiranje kako biste provjerili stroj, nakon što mašinu zadovoljite, plaćate preostalih 70% plaćanja. Tada ćemo dostaviti mašinu.
Usluga nakon prodaje:
1. 24 sata Tehnička podrška putem e-maila ili poziva.
2. Engleski priručnik i CD video za korištenje računala i održavanje.
3. Hardver: 1 godina za stroj (bez oštećenja osobe).
Softver: Cijeli život na nadogradnji besplatno.
Maintenance and technological support: Whole life
Packaging and delivery:
Delivery
Within 7 working days for production, we will arrange delivery after received the total payment
Pakovanje
Firstly, Packed the machine with plastic sheet for clearing and damp proofing.
Secondly, Then put the machine in the plywood case for safety and clashing.
Thirdly, Transport the plywood case into the container.
Osnovne informacije
Laserska tehnologija: rezanje grešaka u laserskom upravljanju
Name: Fiber Laser Cutting Machine
Laser Power: 500W/750W/1000W/2000W/3000W
Fiber Laser Generator Type: Ipg/Raycus/Rofen
Laserska talasna dužina: 1064nm
Fiber Laser Cutting Head: USA Lasermech
Motors&Drivers: Japan Servo
Guide Rails: Taiwan Hi-Win Square Guide
Water Chiller: Teyu( S&a) or Doluyo or Hanli Brand
Control System: Professional Laser Control System--Cypcut
Power Consumption: 12kw
Zaštitni znak: ACCURL
Transport Package: Standard Export Plywood Case
Specification: 1500x3000mm
Porijeklo: Kina
---
Mašina za lasersko rezanje metalnih cijevi