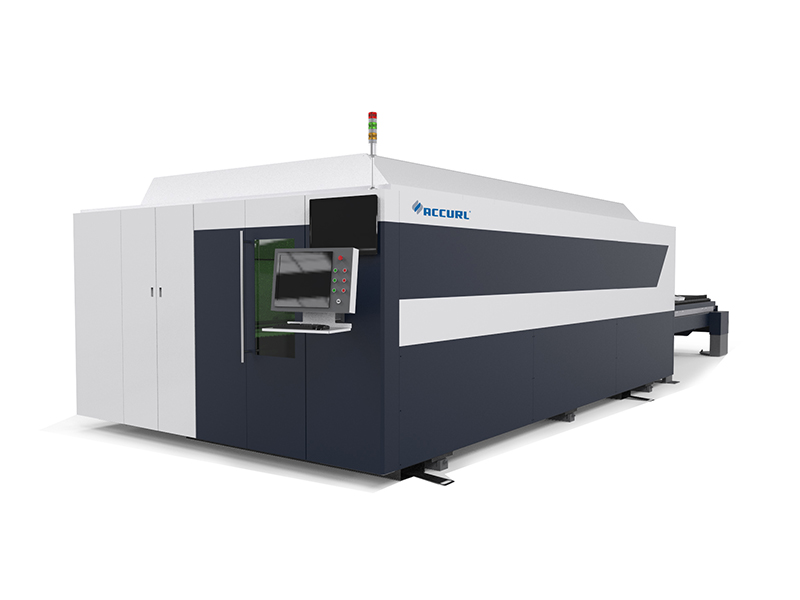 Brief Introduction:
Especially suitable for contact-free cutting, hollowing or drilling of metal sheets in 0.5mm to 10mm, e.g., stainless steel, carbon steel, galvanized sheet, thin aluminum and thin copper etc. Fast and energy-efficient. Total system is high-return with low-investment.
Main feathures:
Cost saving on power consumption/ only 20-30% of co2 laser cutting machine under same power.
Flexibility and precision cutting of simple or complex parts .
Adopts imported world brand fiber laser/Life time over 100,000hrs .
Imported servo motor and gearing system ensure precision cutting .
High quality cut with no extra finishing required .
Higher cutting speed and efficient, speed of cutting plate over 10 meters per minute .
Non contact cut which means no marks or contamination of the material .
It's able to cut virtually any sheet metal .
Primjenjivi materijali:
Stainless steel, carbon steel, alloy steel, silicon steel, spring steel, aluminum, aluminum alloy, galvanized sheet and other metal pipes and tubes.
Applicable industry:
It is widely applied in industrial pipeline processing, explosion-proof equipment, military industry, chemical industry, oil exploration, lamps and lanterns, metal processing, ironware, building, etc.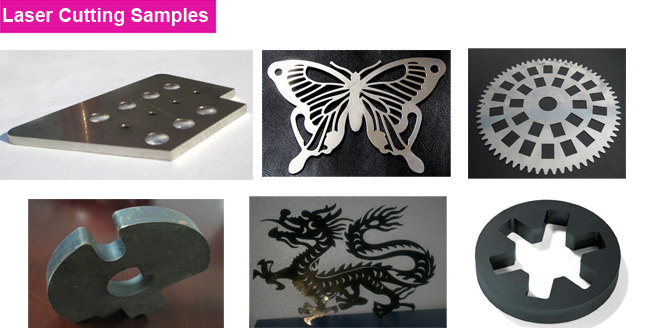 Technical Specifications
Laserski tip
Fiber laser
Laserska talasna dužina
1070nm
Izlazna snaga lasera
700W
1000W
Cutting area(mm)(L×W)
3000mm × 1500mm
Max. speed(m/min)
120 m/min
120 m/min
Min. Širina linije
< 0.15mm
< 0.15mm
Vozni sistem
Uvezen servo motor
Transiting System
Dual-drive & rack and pinion system
Operational Temp Range
10 ~ 40ºC
Electrical Requirements
380V / 50Hz
Režim hlađenja
Water cooled
Warranty:
One year .
Težina
5500kg
Outline size(mm)
4700mm×2520mm×1750mm  (L×W×H)
Osnovne informacije
Sistem hlađenja: vodeno hlađenje
Primenljivi materijal: Metal
Laser Classification: Solid Laser
Laser Source Type: Ipg,Raycus or Maxphotonics Fiber
Laserska talasna dužina: 1070nm
Max. Speed: 120m/Min
Cutting Thickness: 0.2mm---5mm
Garancija: Jedna godina
Zaštitni znak: ACCURL
Specification: 4700mmx2520mmx1750mm
HS Code: 84561000
Application: Home Appliance, Textile Machinery, Aerospace Industry, Shoemaking Industry, Woodwork Industry, Advertising Industry
Tehnička klasa: Laserski kontinualni talas
Tip strukture: gantry Type
Laser Technology: Laser Vapor Cutting
Laser Wattage: 500W,700W,1000W,2000W
Working Area: 3000X1500mm
Min Line Width: 0.15mm
Power Supply: 380V/50Hz
Weight: 5.5 T
Transport Package: Ply Wood Box
Origin: Anhui, China.
---
cnc stroj za lasersko rezanje
,
cnc stroj za lasersko rezanje cijena
,
industrijska cnc mašina za lasersko rezanje